Review Summary:
I've taken a look at Megan Jackson's Profit From Home system and suggest you AVOID it at all costs. You'll see in the full review below the site uses a testimonial from an old FTC complaint! Wow.
This is your chance to decide whether or not the Megan Jackson Profit From Home System is a scam or a legitimate way to make money. Here's what I found out as I went through the sales process:
1. I first received the following email from a list to which I'm subscribed: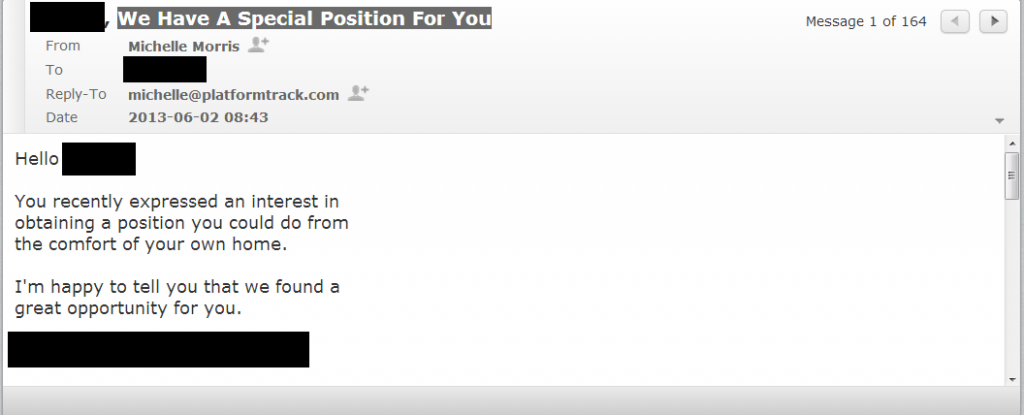 The list is using the name Michelle Morris, although I'm doubtful that that's a real person.
2. Clicking on the link in the Michelle Morris work at home email took me to the fake advertorial news site Consumer Trends Today at Consumer-Trends-Today.com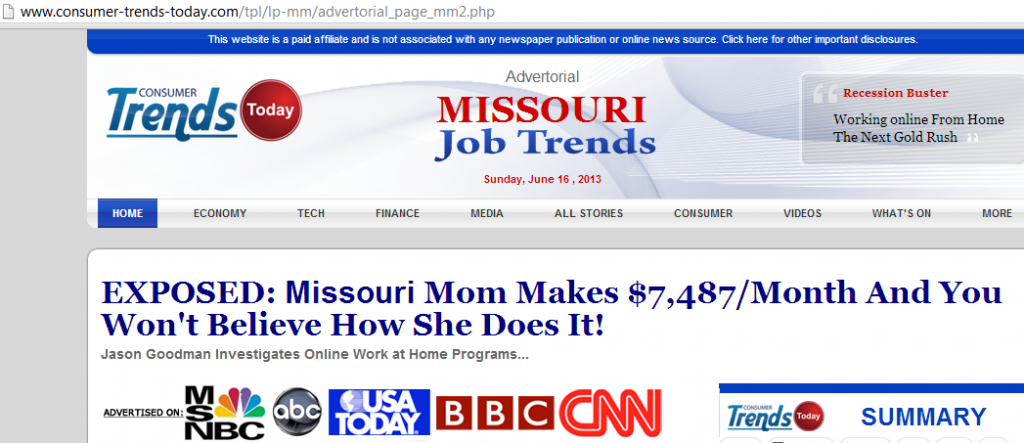 For some reason the fake advertorial news site wants me to know that it's been advertised on the following sites:
I don't know if Profit From Home or Consumer Trends Today has been advertised on those sites, but that's besides the point. Whether or not the Profit From Home program or Consumer-Trends-Today.com site have been advertised on those sites is meaningless.
Note: A resident of the UK recently told me the following:
"We do have commercial TV which is known as Independent Television and we have some well known commercial radio stations like Classic FM and Radio London but nobody can advertise on the BBC."
3. Consumer Trends Today is promoting a program called Profit From Home:

4. Megan Jackson's Profit From Home HUGE RED FLAG
Megan Jackson's work at home system is using a testimonial from an old FTC complaint as you can see in the images below:
Here's the testimonial in the FTC complaint:
Here's an image showing one of Profit From Home's testimonials on the left and a testimonial from the FTC Complaint on the right:
If there's enough interest, I'll be happy to post more about this.
If You're Struggling to Make Money Online Click Here to Get Answers to All of Your Questions About Making Money Online.